This vegan tzatziki sauce may be oil-free, but it's still flavor-full. Traditional ingredients are combined together with plant-based yogurt to create a delightful tangy sauce. Use it to enhance a variety of dishes such as potato pancakes, falafels, veggie burgers, Greek bliss bowls, potato salad, and more. Or serve it as a dip with pita and/or raw veggies. If possible, make this tzatziki sauce recipe the night before, so the flavors have a chance to fully blossom and marry.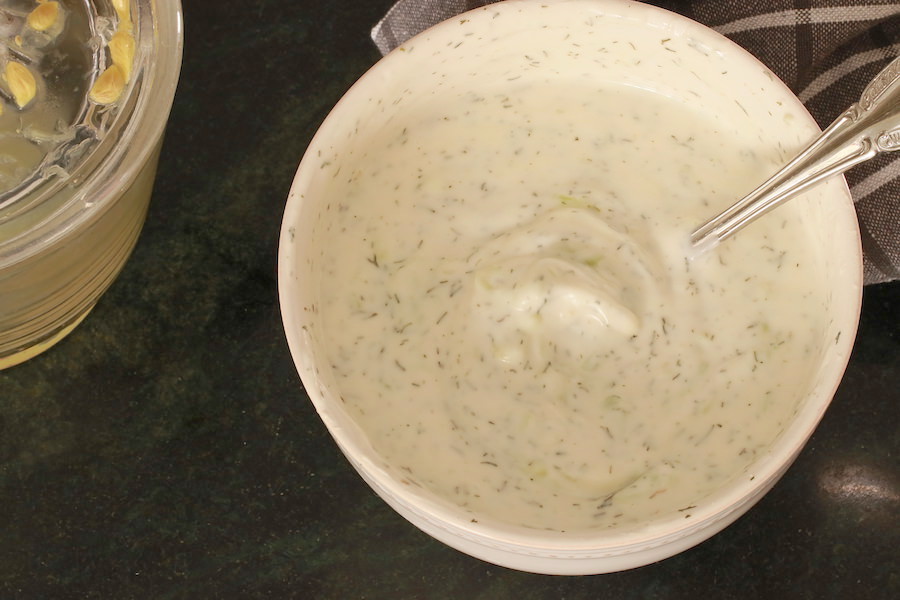 ---
Method Overview
Peel, seed, shred, and drain the cucumber
Mix all of the ingredients together
Refrigerate for at least an hour before serving, preferably overnight
---
How to prepare the cucumber
I suggest peeling the cucumber so the sauce doesn't become bitter. Remove the seeds to prevent the sauce from becoming watery. Shred the cucumber then drain the liquid, also to prevent the sauce from becoming watery. You want the end result to be creamy and luscious, not thin and drippy.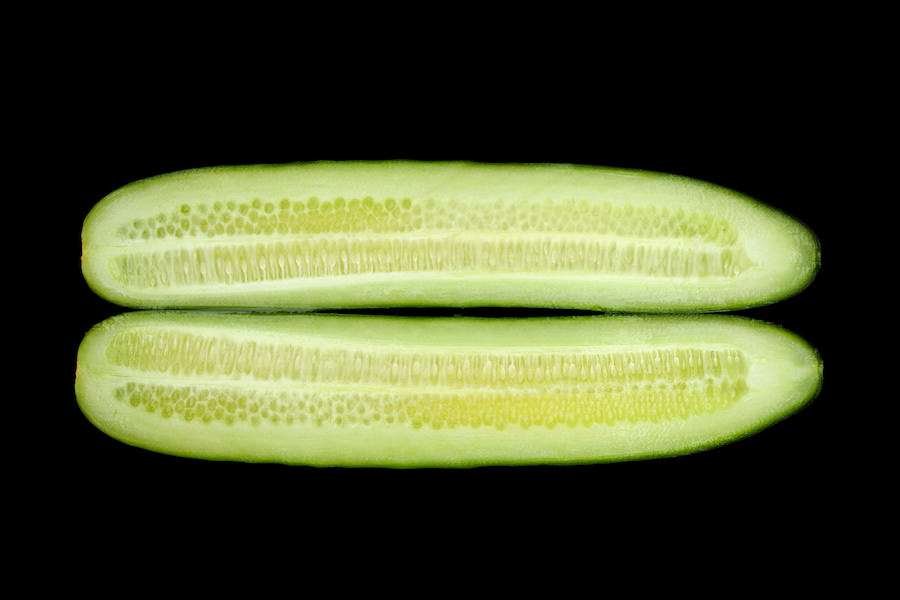 Do you have to use Greek yogurt when making tzatziki sauce?
Not necessarily, but you do want to use a thick yogurt that isn't watery. I find that Forager's organic plain yogurt is thick enough, although they do make an even thicker Greek yogurt. See what is available in your area. Other brands to look for include organic Culina, and CoYo.
How long will tzatziki sauce keep?
As long as it's made with fresh yogurt, tzatziki will last for about 5 days if kept refrigerated.
Vegan Tzatziki Sauce (oil-free)
Equipment
fine mesh strainer (or cheesecloth)
Ingredients
1

large cucumber

16

ounces

plant-based unsweetened plain or Greek yogurt,

such as Forager brand

1/4

teaspoon

lemon zest

2

Tablespoons

freshly squeezed lemon juice

2

Tablespoons

finely chopped fresh dill,

or 2 teaspoons dried dill weed

1/4 to 1/2

teaspoon

Himalayan sea salt

1/8 to 1/4

teaspoon

garlic powder,

or 1 to 2 garlic cloves finely minced

Pinches

freshly ground black pepper
Instructions
To prepare the cucumber
Peel the cucumber, then cut it in half lengthwise. Scrape out the seeds using a grapefruit spoon or other spoon.

Using the large holes of a box grater, shred the cucumber onto a cutting board. Rough chop the shreds so there are no long strands.

Put the shredded cucumber into a fine mesh strainer and it set over a bowl. Sprinkle with a pinch of salt and stir occasionally with a soft spatular or wooden spoon to encourage the cucumber juice to drain. Let it drain in this way for at least 15 minutes.
To prepare tzatziki sauce
In a medium-small bowl, stir together the yogurt, lemon zest, lemon juice, dill, salt, garlic powder, and pepper. When the cucumber is finished draining, fold it into the sauce.

Cover and refrigerate for at least an hour, preferably overnight, so the flavors have a chance to blossom and marry.
Notes
After draining the liquid from the cucumber you're left with cucumber juice. It's delicious and refreshing, so drink it instead of discarding 🙂
No fine mesh strainer? As an alternative, put the cucumber shreds into cheesecloth and gently squeeze the liquid out.
Tzatziki sauce is traditionally made with dill; however, you can substitute with an equal amount of finely chopped fresh parsley or a lesser amount of fresh mint.
Garnish with chopped scallions if desired.
For those not restricting oil, drizzle a bit of extra virgin olive oil on the surface of the tzatziki when serving.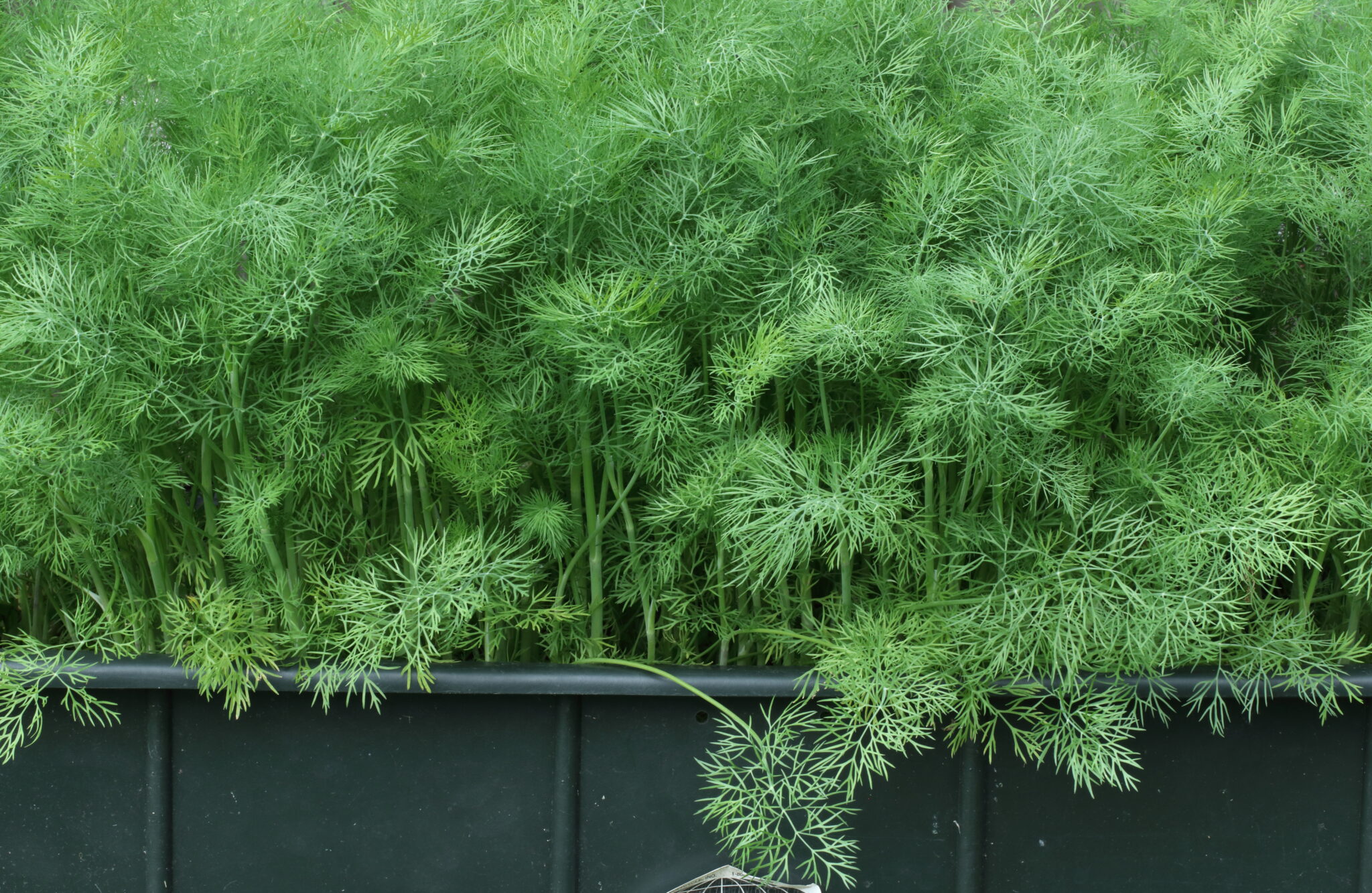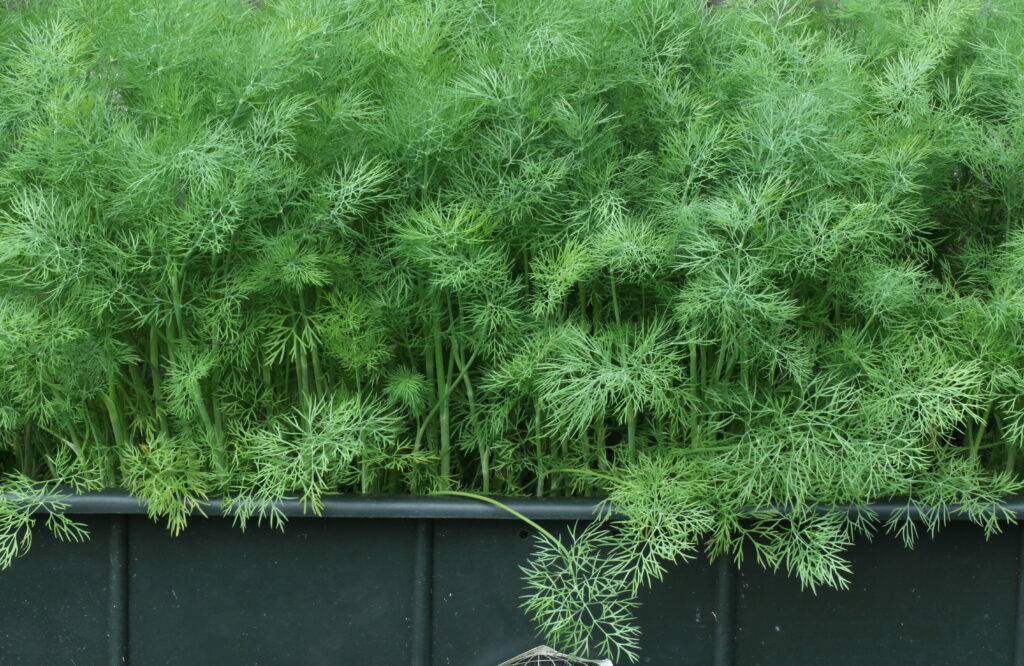 Growing dill in the garden or in containers
Dill is an easy herb to grow, so consider planting it in your garden; it also grows well in containers. At the end of the season, dill will produce flowers; they are called dill heads. These flowers grow seeds – this is where dill seed comes from. You can collect the dill seeds and store them in a small glass mason jar to have on hand. I use all manor of dill (dill weed, dill seed, dill tops) in a variety of ways – such as for making pickles, dressings, salads, soups, stews, and more.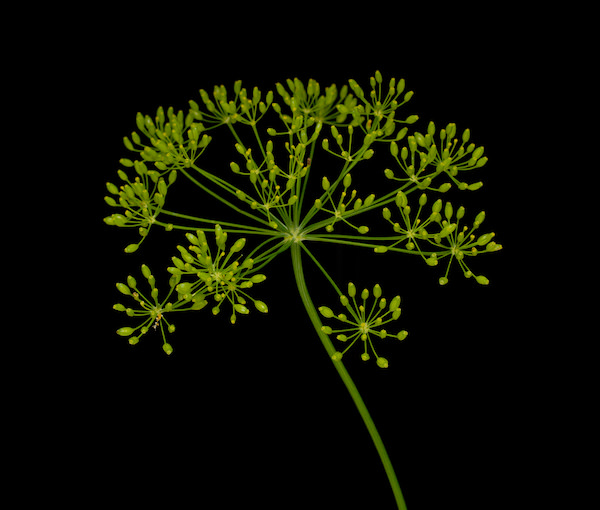 If you like this Vegan Tzatziki Sauce, you may also enjoy my Creamy Dill Sauce and Dressing recipe and Green Beans with Okra and Dill.