These Vegan Potato Pancakes are made with leeks, onion's milder cousin. They are fluffy on the inside, browned on the outside – and can be made completely oil-free by cooking them in an air fryer. In the photo below, can you tell which one was air fried?
No air fryer? No worries, they can also be cooked on a pre-heated cast iron griddle/skillet, or ceramic non-stick pan. They can even be made in a stainless steel skillet, but probably would require more oil for frying.
This recipe can be made with leftover steamed or boiled potatoes. What a great way to use leftovers! Speaking of leftovers – the uncooked batter and cooked patties both store well in the refrigerator for a day or two.
---
Method Overview
Steam potatoes and leeks; mix with rest of ingredients
Divide batter into 8 equal portions then form into patties
Cook in air fryer or on preheated cast iron griddle/skillet (or other pan)
---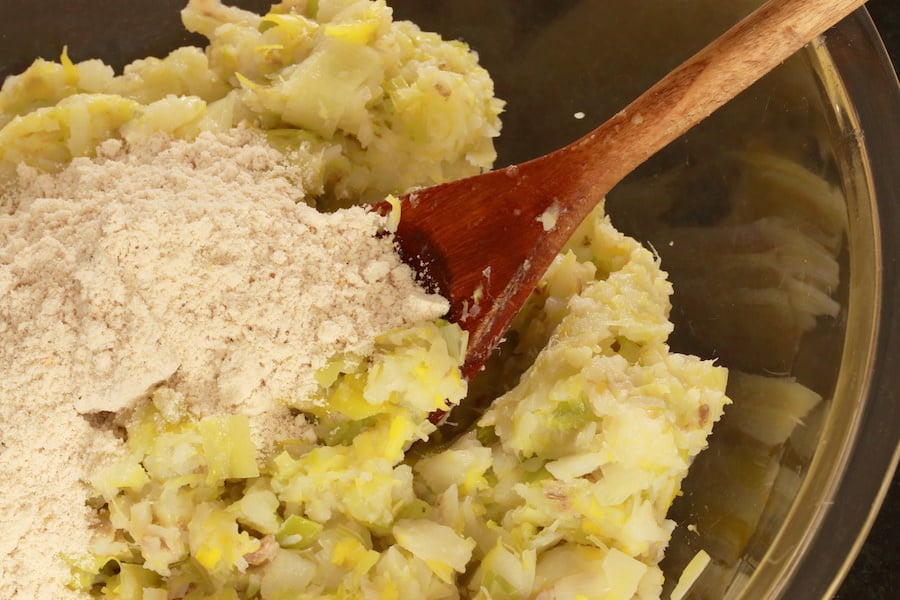 The cooked potatoes and leeks can be pulsed in a food processor (you do not want to create a smooth paste, so only pulse a few times), or you can chop them up by hand.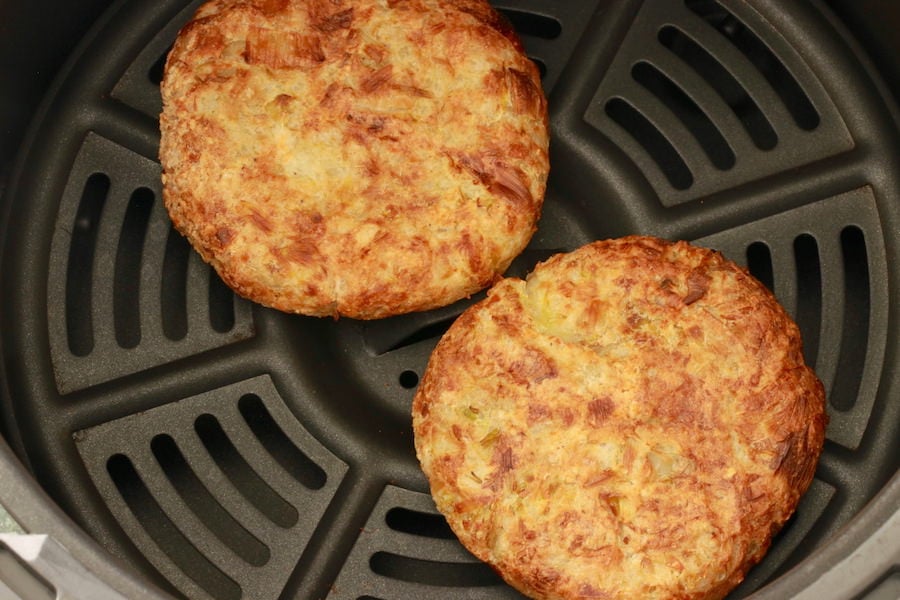 They came out great when cooked in an air fryer – I didn't use ANY oil. They also came out great when cooked on a preheated cast iron griddle (I brushed a bit of avocado oil onto the cast iron using a pastry brush).