Benefits of Gardening
Yes, it's time to plan your garden and buy seeds. But before we delve into that topic, let's take a step back and consider some of the benefits of having a bountiful garden – namely nutrients, variety, and taste. Fresh, homegrown, picked-at-their-peak veggies, herbs, fruits, and berries are ahhh-mazing for all of those reasons. In addition, growing your own organic produce will really slash your grocery bills, especially if you grow enough to preserve for the off-season.
Do you want your family to fall in love with plant foods? Then grow them and serve them fresh from your own garden, in fact make gardening a family affair. It's a wonderful way to spend time together. What's better than a family working side-by-side to create something delicious, beautiful and magical? Kids (and grown ups) innately love playing in the earth and it will draw them into nature and away from their devices. When kids are involved in helping the garden grow, they are more apt to eat the bounty; this trains the palate to appreciate plant foods, and this appreciation lasts a lifetime.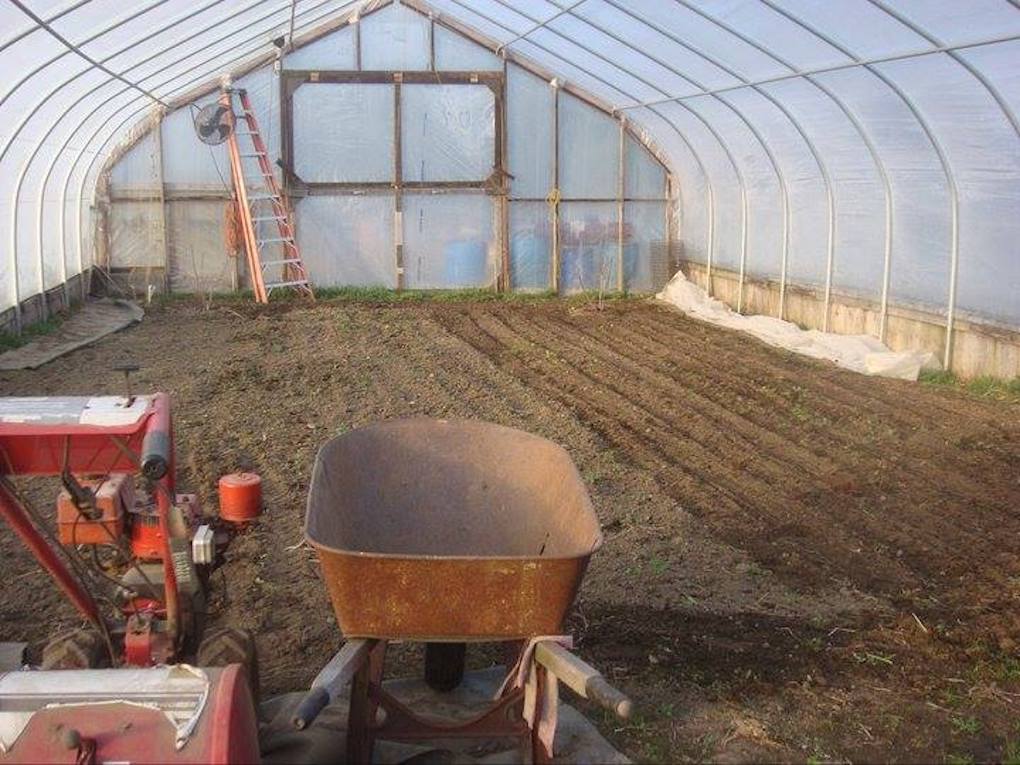 Yes, growing a garden and putting up the bounty is work, but it's work with a big payoff – namely clean, nutrient-dense food! The taste and quality of the produce is far superior to store bought, unless you're buying organic, local, and just-picked. And honestly, nothing compares to the warm fuzzy feeling you get when picking top-of-the-line produce from your own garden.
The act of gardening itself is also good for us in other ways. Standing in the garden is grounding, especially when barefoot. The sunshine on our skin helps our bodies produce vitamin D (just don't overdo it), and all of that playing in the soil is good exercise. Gardening is a meditative, mindful activity that cultivates joy and appreciation.
The Best Time to Buy Seeds
So now, let's talk seeds. It's still pretty darn cold here in the Northeast, we even had snow flurries today. Nonetheless, it's time to buy seeds for the upcoming growing season unless you've saved enough from the previous year. Actually it's a bit past prime time, so get going if you haven't already placed your order lest seed companies run out of your first-choice varieties. Seed companies find that January is their busiest month of the year.
We placed our order a couple of weeks ago. If you're interested, you can see what we ordered down below. We place our main seed order through Fedco Seeds of Maine each year. They offer a fair amount of organic seeds and they are competitively priced. We buy our starter potatoes from either Fedco or the Maine Potato Lady. Our starter garlic we buy from a local farmer. You can meet your local garlic growers at garlic festivals, if you're fortunate to have one nearby.
Storing Seeds
Once you receive your seed order be sure to store them in a dry, dark, and cool location preferably 40 to 50 degrees. Proper storage becomes even more important if you don't end up planting them all and you want to save some seeds for the next season. We've planted leftover seeds from prior seasons and although the percentage of germination decreases with each passing year, some do still germinate as long as the seeds have been properly stored.
Benefits of Growing Starter Plants
Why should you grow your own starter plants? Buying seeds and growing your own starter plants is much cheaper than buying plants from a garden center in the spring. We could never afford to grow what we do each season if we relied on purchasing plants.
Another big reason is variety. A good seed catalogue will offer many more varieties, including organic and heirloom varieties, compared to the plants offered at a garden center.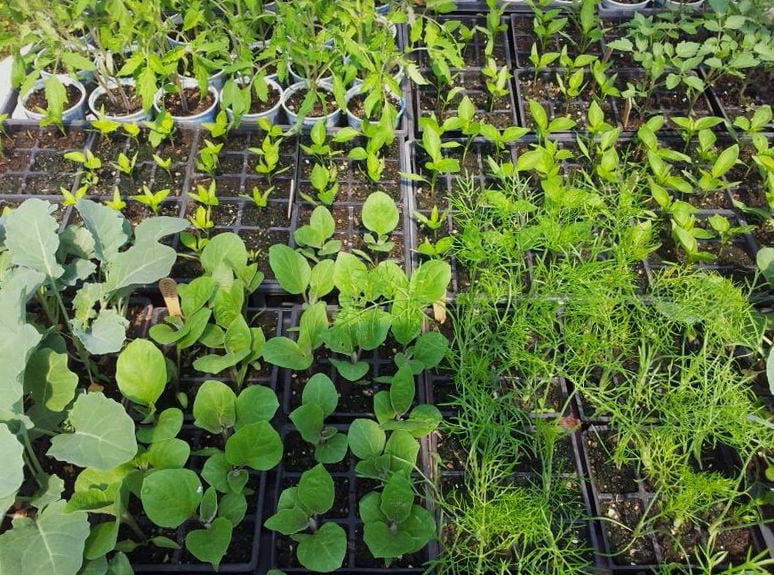 Check the Farmer's Almanac to get an idea of when you'll be able to plant your garden in the spring without worrying about frost. Your zone's typical free-from-frost date will determine when you should start your seeds. It will take 7 to 10 days for the seeds to germinate, then you'll want to grow the plants for about six weeks before transplanting them into the garden. With forethought, experience, and Mother Nature's cooperation – your plants should be ready to plant at the same time the spring weather breaks and there is no more chance of frost.
We live in zone 5b, so we plant our starters between mid-March and early April. After planting seeds in starter pots, we put them in our greenhouse under row covers. A row cover is garden fabric or plastic used to protect the plants from the cold; since we don't heat our greenhouse, the starter plants need this additional layer of protection in early spring. We do this with various tomatoes, peppers, eggplant, greens, onions, leeks, fennel, cabbages, Brussels sprouts, and broccoli. Once the seeds pop, we keep an eye on the temperature in the greenhouse and uncover the plants during the day, if necessary, so they don't get too hot. When the young plants are about six weeks old they are transplanted into the gardens, weather permitting.
If you don't have a greenhouse for growing starter plants consider growing them indoors under grow lights. We've successfully done this in our basement and spare bedroom.
Do All Vegetables Need to Be Started Early?
Some plant varieties germinate and grow to maturity quickly, so their seeds can be sown directly into the garden in the spring once danger of frost has passed. Keep in mind that seeds need warm soil to germinate. These varieties include cucumbers, zucchini, yellow squash, beans, many types of greens, and herbs. Depending on the length of your growing season, some of the above can be planted directly in the garden more than once.
We grow various greens in starter pots to get a jump on the season, but also sow them directly in the ground once spring has sprung. They grow quickly from seed to harvest so if you want fresh greens from early spring through fall plant them multiple times. They like cool weather in particular, and are well suited for the beginning and end of the growing season. If you plant them mid-summer, choose a cooler location. You can never have too many greens!
Carrots and winter squashes have a long growing season. Even still they can be sown directly in the ground each spring. This is because they tolerate the cool of the fall, so they'll continue to grow and mature late into the season even in New England. Carrots are actually sweeter if left in the ground at least through the first frost. We usually leave our carrots in the ground all winter and cover them with a row cover or hay. They go dormant but stay alive when kept this way. When we need carrots we uncover and pick them "fresh" throughout the cold season. We do the same with parsley and sometimes sage. It's so cool.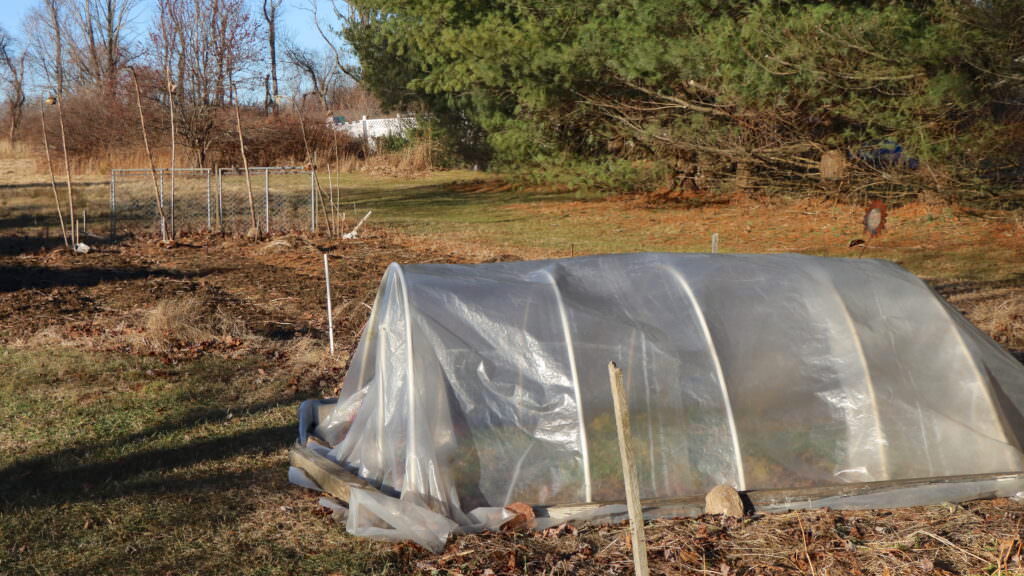 Our starter potatoes are direct planted in the ground in May. We prefer to plant them at the end of May to avoid getting hit with potato bugs. We start harvesting our early potatoes in the summer. Our late potatoes we let go until the end of fall. By the time the bulk of our potatoes are harvested, the plants have died and the ground is cool.
We prefer to plant our broccoli rabe in August to be harvested the following spring. Our garlic gets planted in the fall to be harvested the following July. However, you can also plant garlic in the spring to be harvested in the fall; the bulbs just won't grow as large.
It's Time to Get Pumped, Make Plans, and Buy Seeds
No matter how large or small your garden is, this is the time to make plans. If you don't have a sunny area in your own yard to cultivate, maybe your town has a community plot that you can reserve space in. Look around now as these community gardens can fill up fast.
The early bird catches the worm, and the prepared gardener eats the most homegrown veggies. It all starts with planning and buying (or saving) seeds. Happy gardening!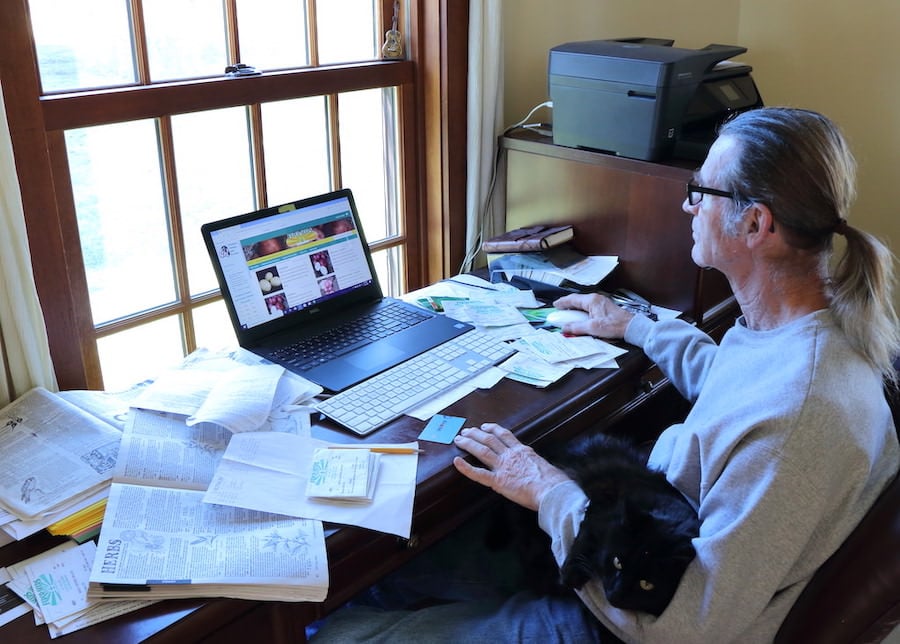 DeLorenzo's 2020 Seed Order
Below is our 2020 seed order. We buy a lot of seeds because we grow a lot. Each year we try to put up 100 pounds of potatoes, 360 heads of garlic, about a bushel of onions, a bushel of winter squash, and a half-bushel of tomatillos. We freeze raspberries, tomato puree, roasted peppers, salsas, apple and peach slices, whole peaches, and more. I also pickle, ferment, can, and dehydrate as much as I am able to each season. As mentioned previously, we try to have enough carrots chilling in the garden so we can pick them all winter.
249A – Maxibel – Organic Bush Haricots Verts (1/2oz) 1 x $2.40 = $2.40
298A – Windsor Fava Beans (2oz) 1 x $2.40 = $2.40
1328A – General Lee Slicing Cucumbers (1g) 1 x $2.70 = $2.70
1411A – Black Zucchini Zucchini (1/8oz) 1 x $1.60 = $1.60
1507A – Gentry Yellow Summer Squash (1/8oz) 1 x $3.60 = $3.60
2042B – Scarlet Nantes Main Season Carrots (1/2oz) 1 x $4.00 = $4.00
2092A – Yaya, Unpelleted – Organic Main Season Carrots (1g) 1 x $3.10 = $3.10
2182A – Detroit Dark Red Short Top Beets (1/8oz) 1 x $1.80 = $1.80
2234A – Champion Radishes (1/8oz) 1 x $1.70 = $1.70
2411A – King Sieg – Organic Leeks (1/16oz) 1 x $2.80 = $2.80
2472B – Patterson Yellow Storage Onions (1/8oz) 1 x $5.60 = $5.60
2492A – Red Mountain Red Storage Onions (0.5g) 1 x $3.60 = $3.60
2712A – Black Seeded Simpson – Organic Looseleaf Lettuce (1g) 1 x $2.10 = $2.10
2763A – Elf Ears Oak – Organic Oakleaf Lettuce (1g) 1 x $3.70 = $3.70
2811A – Buttercrunch Butterhead Lettuce (1g) 1 x $1.90 = $1.90
2874A – Olga – Organic Romaine Lettuce (1g) 1 x $2.80 = $2.80
3027A – Sylvetta Arugula (1/16oz) 1 x $2.20 = $2.20
3056A – Wrinkled Crinkled Crumpled Cress – Organic Specialty Greens (1/16oz) 1 x $2.30 = $2.30
3059A – Watercress – Organic Perennial Greens (1/16oz) 1 x $2.40 = $2.40
3063A – Très Fine Maraîchère Olesh – Organic Endive (1/16oz) 1 x $3.50 = $3.50
3187A – Fiero Radicchio (0.05g) 1 x $3.60 = $3.60
3355A – Early Jersey Wakefield Green Cabbages (2g) 1 x $1.80 = $1.80
3375A – Ruby Perfection Red Cabbages (0.5g) 1 x $4.20 = $4.20
3485A – Quarantina Broccoli Raab (2g) 1 x $2.00 = $2.00
3677A – Galine Bell-shaped Eggplants (0.2g) 1 x $3.80 = $3.80
3695A – Cajun Jewel – Organic Okra (2g) 1 x $2.40 = $2.40
3740B – Sweet Pimiento – Organic Pimiento (0.4g) 1 x $4.00 = $4.00
3757A – Carmen – Organic Elongated Sweet Peppers (20 seeds) 2 x $3.80 = $7.60
3758A – Karlo – Organic Paprika (0.2g) 1 x $2.70 = $2.70
3834A – Early Jalapeño Hot Peppers (0.5g) 1 x $1.90 = $1.90
4012A – Purple Blush – Organic Tomatillos (0.2g) 1 x $2.20 = $2.20
4053A – Black Prince – Organic Slicing Tomatoes (0.2g) 1 x $2.30 = $2.30
4061A – Black Krim – Organic Slicing Tomatoes (0.2g) 1 x $2.40 = $2.40
4140A – Amish Paste – Organic Paste Tomatoes (0.2g) 1 x $2.40 = $2.40
4141A – Hog Heart – Organic Paste Tomatoes (0.2g) 1 x $2.40 = $2.40
4264A – Juliet Small-Fruited Tomatoes (20 seeds) 1 x $3.40 = $3.40
4517A – Caribe – Organic Cilantro (1g) 1 x $2.10 = $2.10
4556A – Zefa Fino Fennel Fennel (0.5g) 1 x $2.20 = $2.20
4656A – Rosemary Herbs (0.2g) 1 x $3.00 = $3.00
4687A – German Thyme Herbs (0.2g) 1 x $2.40 = $2.40
Subtotal: = $115.00
Volume Discount: – $5.75
Fedco Member Discount: – $0.00
Adjusted Total: = $109.25
Shipping: + $0.00
Sales Tax: + $0.00
Grand Total: = $109.25
---
If you enjoyed this post you may also like Spring Gardening Ideas, Lettuce From Seed to Salad, and Planting Garlic in the Fall. How's your garden growing? Feel free to leave a comment or question below.