The video below demonstrates how to vacuum seal liquids into flat packages using a basic vacuum sealer. I use a FoodSaver vacuum sealer; the rolls of plastic and bags are BPA free. I assume that other brands would work equally well.
Over the years I've used this technique when freezing soups, stews, sauces, tomato puree, and more. Because the liquids are frozen into flat packages, they stack nicely in the freezer and conserve space.
Some people suggest first freezing liquid into cubes, then vacuum sealing the cubes. I find that extra step to be completely unnecessary, and the resulting packages are bumpy and don't stack as well. Freezing the liquid directly into flat packages is faster, easier, and more efficient.
I recently noticed that there are expensive vacuum sealers for sale made specifically for liquids. Again, I find my method works perfectly well without investing in a larger, more expensive machine.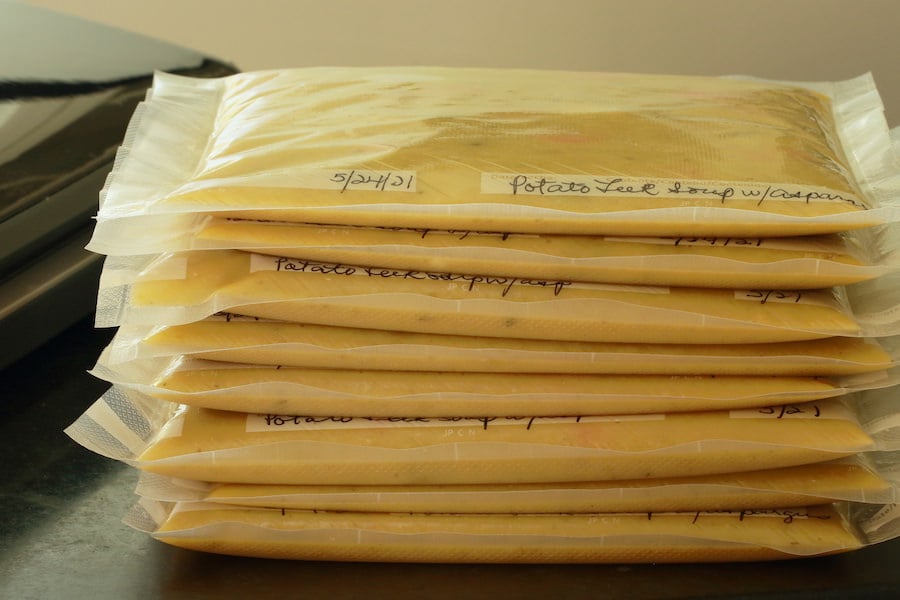 Tips for Vacuum Sealing Liquids
The edges of your packages may become wet if liquid is drawn out during the vacuum sealing process. Simply wipe with a dish cloth and then blot dry.
Before freezing, be sure your packages are dry, otherwise they may stick together in the freezer. As an option, you can layer a paper towel between each package.
The packages will stack better if they are all the same size.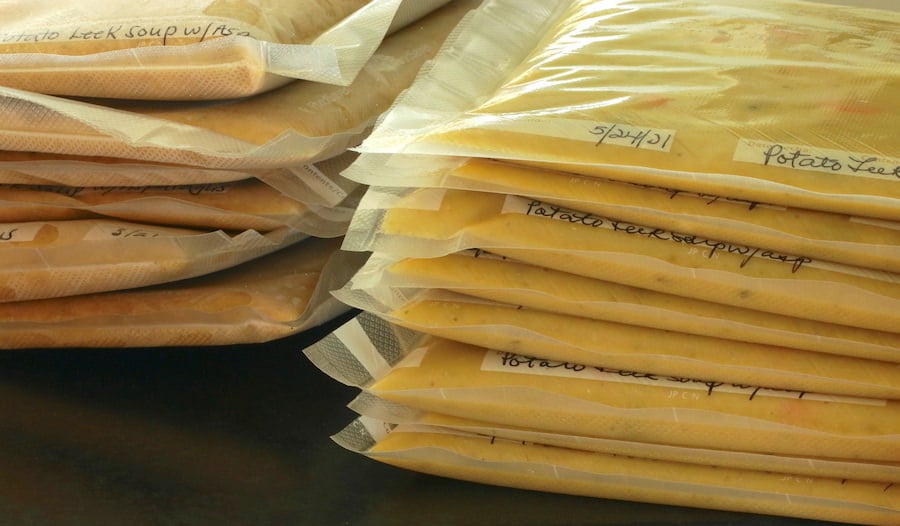 If you like this tutorial on how to vacuum seal liquids, you may also enjoy another one I created, How to Make and Freeze Tomato Puree.